Visual Artist
My visual arts career began with graphic design and illustration studies at The School of Visual Arts, New York City, and advertising photography studies at Portfolio Center, Atlanta. From the start, I worked for various advertising agencies and small businesses in Manhattan and Atlanta as a comp artist, graphic designer, and photographer. In 1985 I opened a commercial art studio in Atlanta that specialized in products, portraiture, and special events. I achieved the Professional Photographers of America certification degree (CPP) early in my career and my work has been included in professional salons and publications over the years. Some of my clients have included: Kodak, IBM, Fujisawa Pharmaceutical, Nintendo Atlanta, Sweetheart Cup, Rheam Corporation, Ritz Carlton, Ernst & Young, The Fox Theater, Mohawk Industries, and many others. My most memorable photo session was with jazz musician Ray Charles. After 25 years of commercial work, I began the process of winding down. Today I continue working as a visual artist performing graphic design and product photography for web development clients. I create new personal work on a regular basis, and enjoy sharing it here and on other media outlets.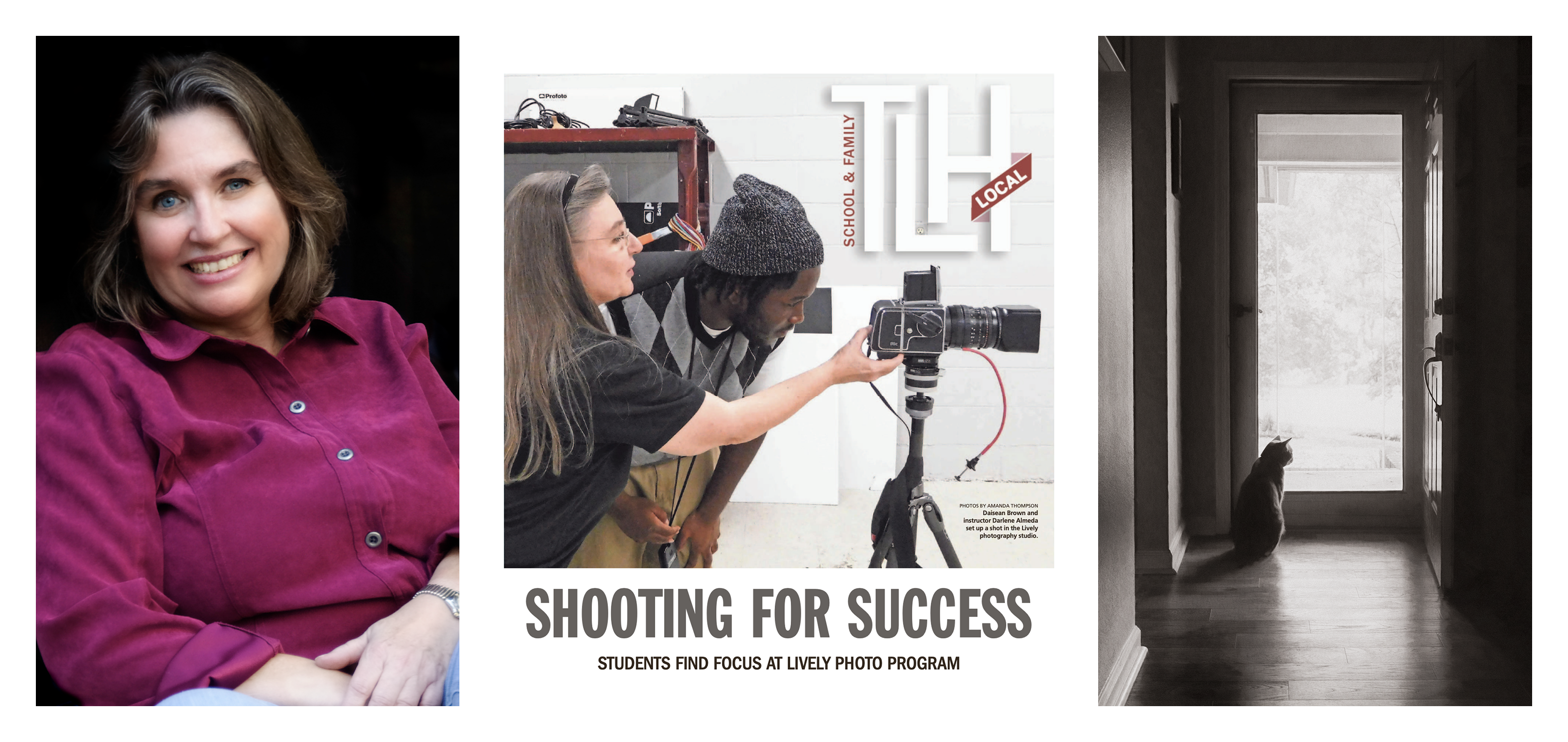 Darr Almeda, portrait | Teaching @ Lively Tech College, Tallahassee Democrat | Bodhi Is The Cat, © darlene almeda
Teaching
Teaching was always a part time vocation for me. I wanted to be an effective instructor and received my degree in education from Florida State University, but I give more credit to my education studies from Georgia State University and a very special math professor I was fortunate to have while majoring in math at Southern Polytechnic State University as to where I learned the core of how to teach. I began teaching commercial photography in the 1990s for a well known art school in Atlanta that later became the Rocky Mountain School of Photography. I remember the day the director of education asked me if I was interested in teaching in Montana during the summer, which I declined because of my busy studio schedule. From there I taught art and photography electives for various schools, and one-on-one workshops which was always my favorite teaching format. In 2017 after a few full time years of teaching and directing a commercial photography program for a tech college, I made the decision to retire from teaching. When I get inspired to write an article for publication that serves to help photographers with techniques in film and digital photography, I will post a link to it on this website. I do appreciate the requests I receive for private instruction, but I am not able to accept these invitations.
Personal Life
I grew up on the western and eastern coasts of the United States, but never called either place home. Soon after my arrival in Atlanta, I found comfort in the southern culture, and would eventually find my home in North Florida. I have one child, a handsome and intelligent son that I adore. I have never had an interest in living the high life and prefer a quiet private life. In my spare time I enjoy cooking and think if I had never caught the visual artist bug early on, I would have had a career in the culinary arts. My home has always been a refuge for rescue animals and I am a vegetarian. TV causes me to fall asleep, but I enjoy watching log cabin building and furniture making. Classical guitar, art history and literature are favorite pastimes as well as math problem solving. Even though I am a career commercial photographer, photography continues to be my art of choice. I love it even more today than I ever have. I enjoy going off grid with my camper van and cameras looking for beautiful landscapes and places. I have lived the life of my choosing and for this, I am very thankful.